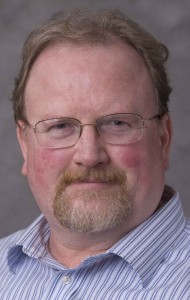 Bradley J. Lucier
Professor Emeritus of Mathematics and Computer Science
Purdue University
Math 809
150 North University Street
W. Lafayette, IN 47907-2067
orcid.org/0000-0003-3808-939X
A professor can do as he pleases, but a professor emeritus can do as he damn well pleases. Nicolaas Bloembergen
You're an evil man. Linus Torvalds
Thank you.
---
A complete list of my papers can be found on my "bio" page . You can download various papers by me and my previous students on image processing and wavelets and numerical methods for partial differential equations and related topics.
Courses
Test Images
High quality, grey-scale, test images for purposes of testing algorithms on natural images. Some results from my compression program are given.
The original Kodak Photo CD Photo Sampler color images from which the greyscale images above were derived, and the copyright terms under which the Kodak Photo CD Photo Sampler images were released. If anyone can tell me a standard way to convert these to YUV, YCrCb, or RGB, I'd be interested. Later note: it seems that various versions of Photoshop have good color conversion between Kodak Photo CD format and RGB, so that is what I used for the color versions. I'm still not happy with Photoshop's conversion to grey-scale. You can find a lot of useful information about working with Photo CD images at Ted's Unofficial Kodak Photo CD Homepage.
Non-blogs
Software
Books
Personal
My wife Maureen is an ATA-certified translator from French into English.