Regularly Scheduled Meetings:
Regularly scheduled meetings are planned every Thursday. Thursday meetings will be held in REC 108, from 6:00 to 7:00 p.m, and will involve faculty or student talks, or problem solving sessions (and will have free pizza!). Everyone, member or not, is welcome to join our meetings. Or, just come on up to MA 703 to hang out between/after classes.
WELCOME BACK!!
We'll be kicking off the beginning of the semester with a game night.
There'll be enough food and problems for everyone. So feel free to come around at 6 pm in REC 108.
For more information, visit our Facebook Page
Ordering t-shirts:
Please stop by MA 703 or fill out the Form(Click me!) if you are interested in ordering a t-shirt. Support mathematics and Purdue by getting your own "B'Euler up" shirt!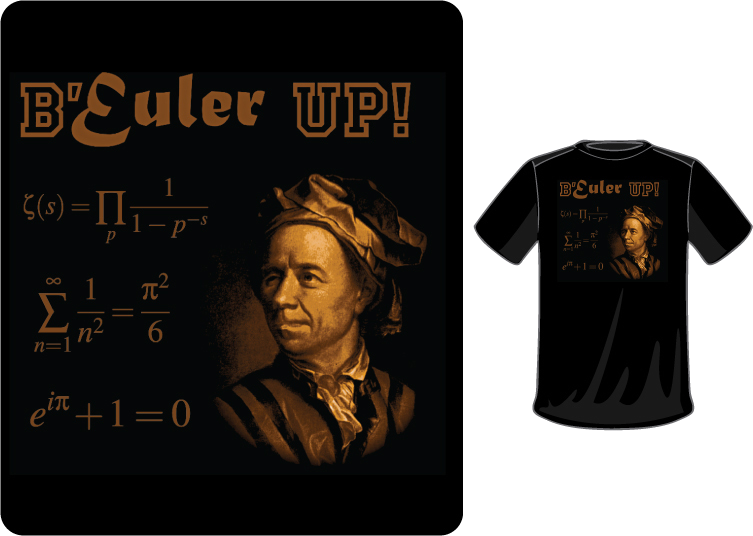 E-mail List:
Email our ambassador Edwin at ebaeza@purdue.edu if you would like to be put on our e-mail list. He sends out a Math Club newsletter every week, so let us know if you have something you would like to contribute!