Midwest Commutative Algebra and Geometry Meeting:
A Conference in Honor of Joseph Lipman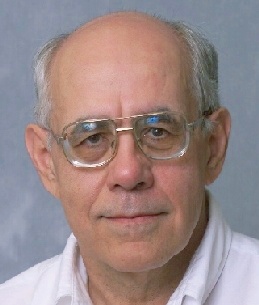 Organized by
William Heinzer, Craig Huneke and Bernd Ulrich
at
Purdue University, West Lafayette
May 17-21, 2004



The conference is in honor of Joseph Lipman on the occasion of his sixty-fifth birthday and is meant to celebrate his ground-breaking contributions to both commutative algebra and algebraic geometry. The themes of the conference are at the interface of these two fields. They are loosely grouped around, but not restricted to, J. Lipman's research interests:
resolution of singularities,
singularity theory,
Rees algebras and Briançon-Skoda theorems,
duality theory and homological algebra.
The conference continues the tradition of commutative algebra and algebraic geometry meetings in the Midwest, the most recent of which took place at the University of Kentucky in 2003. The meeting is supported by NSF, Purdue University and MSRI.

The following colleagues have agreed to speak:


Donu Arapura
&nbsp
Purdue University
Luchezar Avramov
&nbsp
University of Nebraska
Chunsheng Ban
&nbsp
Ohio State University at Mansfield
Edward Bierstone
&nbsp
University of Toronto
Ragnar Buchweitz
&nbsp
University of Toronto
Antonio Campillo
&nbsp
U. de Valladolid, Spain
Brian Conrad
&nbsp
University of Michigan
Alberto Corso
&nbsp
University of Kentucky
Steven Dale Cutkosky
&nbsp
University of Missouri
Sankar Dutta
&nbsp
University of Illinois
David Eisenbud
&nbsp
MSRI
Hubert Flenner
&nbsp
U. Bochum, Germany
Andrei Gabrielov
&nbsp
Purdue University
Robin Hartshorne
&nbsp
University of California at Berkeley
Herwig Hauser
&nbsp
U. Innsbruck, Austria
Melvin Hochster
&nbsp
University of Michigan
I-Chiau Huang
&nbsp
Academia Sinica, Taiwan
Steven Kleiman
&nbsp
MIT
Gennady Lyubeznik
&nbsp
University of Minnesota
Juan Migliore
&nbsp
University of Notre Dame
Uwe Nagel
&nbsp
University of Kentucky
Claudia Polini
&nbsp
University of Notre Dame
Paul Roberts
&nbsp
University of Utah
Pramathanath Sastry
&nbsp
University of Toronto
Bernard Teissier
&nbsp
U. Paris 7, France
Wolmer Vasconcelos
&nbsp
Rutgers University
Orlando Villamayor
&nbsp
U. Autónoma de Madrid, Spain
Jonathan Wahl
&nbsp
University of North Carolina
Uli Walther
&nbsp
Purdue University
Keiichi Watanabe
&nbsp
Nihon U., Japan
Jaroslaw Wlodarczyk
&nbsp
Purdue University