2011 Distinguished Alumni
04-07-2011
The College of Science presented awards to distinguished alumni from all seven science departments on Friday, April 8.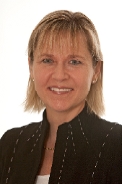 Tracy Choka (B.S., mathematics, 1988) is managing director and head of product management at Swiss Re in Fort Wayne, Indiana, where she leads a team focused on maintaining cost assumptions to ensure pricing accuracy, working to deliver industry-leading services and expertise to her company's U.S. and Canadian clients. Tracy is this year's Distinguished Actuarial Science Alumna.
Career Highlights
2006-present - Managing director, head of product management, Swiss Re.
2008-2010 - Led development of system and approach to monitor emerging experience trends in a transparent and very granular manner.
2002-2006 - Developed framework for preferred risk classification, including mortality table construction and empirical data analysis. Innovation recently was awarded U.S. patent.
2002 - Named senior vice president, Applied Research & Development, Swiss Re.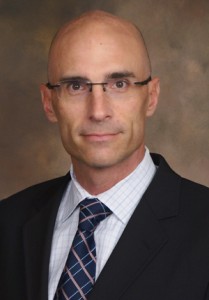 Jeffrey Young (B.S., mathematics, 1988), this year's distinguished mathematics alumnus, is president and chief executive officer of Mitsubishi Motors Credit of America, the $3 billion lending arm of the automaker based in Cypress, California. Since 2005, he has opened the door for partnerships and led formation of a three-year joint venture with Merrill Lynch to originate, underwrite, and service retail loan production. During his career, he also has served as a U.S. Air Force captain for the B-2 Stealth Bomber program and in executive positions in capital markets, risk management, and strategic planning at Ford Motor Corp. and Centex Home Equity Co. Mr. Young received an M.S. in 1992 in cost analysis at the Air Force Institute of Technology and an M.B.A. in 1997 in finance at the University of Pennsylvania Wharton School. Jeff is this year's Distinguished Mathematics Alumnus.
Career Highlights
2008 - Established new strategic direction for company following global meltdown of capital markets.
2003 - Led Mitsubishi's first issuance of Dealer Floorplan Securitization.
2001 - Led Ford Motor Corp.'s issuance of first-ever Revolving Bullet Auto Asset Backed Securitization.
1995 - Selected to lead development of U.S. Air Force B-2 Stealth Bomber Weapon System Trainer.