Staff Recognition
05-18-2011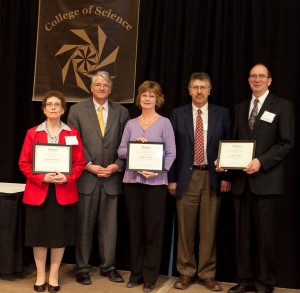 Staff in the College of Science were recognized on February 23, 2011 at a lunch and program held in the Purdue Union ballrooms. Three Mathematics Department staff members received performance awards:
• Charlotte Bailey, Leadership Award
• Betty Gick, Customer Service Award
• Peter Cook, Leadership Award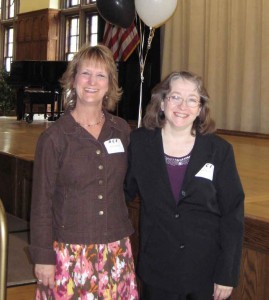 Terri Kepner completed the university's ACE program. Accomplished Clerical Excellence is a two-year professional development opportunity for support staff to enhance and broaden their skills so they may better serve themselves, their department, and the University community. ACE is sponsored by the Executive Vice President and Treasurer. Congratulations Terri!