2012 Distinguished Alumni
04-19-2012
The College of Science presented awards to distinguished alumni from all seven science departments on Friday, April 13.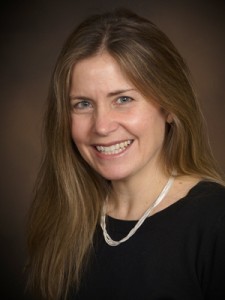 Distinguished Mathematics Alumna
Lisa Hodson-Walker earned a B.S. at Purdue in applied mathematics and secondary mathematics education in 1986 and an M.B.A. at Indiana University in 1989. She joined Ford Motor Co., assisting in the financial planning for the launch of Explorer at the automaker's Louisville plant in 1989. She later assisted in the development of pricing for a new model in Ford's UK market. A transition from finance at Ford took her into marketing as a vice president for office equipment giant Staples, leading the development and implementation of a multimillion-dollar marketing strategy. Her focus shifted in 2002, when she launched Silverwood Partners, a specialized investment banking firm focusing on the consumer growth sectors. That extended into Silverwood Organic Farm, which provides organic produce to local community customers using sustainable farming by bringing back into production historic, colonial farmland. Using the community supported agriculture (CSA) model by selling "farm shares" locally, the farm has grown to 300-plus members in two years. It also expanded into farm partnerships, which provide a distribution channel for local farmers and grows its product offering to members. A "Farm to Hospital" initiative with local hospitals delivers farm shares to employees and low-income pediatric families. "As co-founder of a certified organic farm, I draw upon the solid problem-solving background that gained at Purdue to delve into issues associated with a new business venture."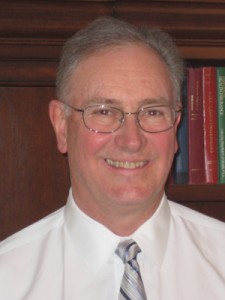 Distinguished Actuarial Science Alumnus
Bruce Bradley earned a degree in mathematics education in 1972. After receiving a master's degree from Michigan State, he decided to apply his problem-solving skills in the field of actuarial science. He achieved the Fellowship designation from the Society of Actuaries in 1985, the result of thousands of hours of study and completion of several rigorous exams. Bradley's nearly 40-year career as a health and life insurance industry executive has taken him from Purdue to Illinois and Texas and now to Florida's Gulf Coast where he has served as vice president and actuary at United Healthcare since 2001. He's been a key contributor and strategist for the insurer's major marketing efforts. He has designed, implemented and continually improved experience analysis and monitoring systems. In the last five years, he has guided his team to a 100 percent premium growth and met profit goals at United Healthcare's Student Resources Business unit. He also led a turnaround in pricing and underwriting for its Student Health unit. Bradley is proud of his role in helping millions of people access world-class medical care through their health insurance plans. And he points to Purdue, which he calls "the best academic institution in Indiana."