2015 Mathematics & Actuarial Science Distinguished Alumni
04-07-2015
Mathematics Distinguished Alumnae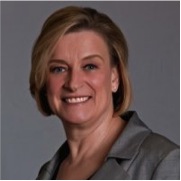 CEO/president and co-founder of multiple start-ups in the oil and gas and the technology sectors, Paula deWitte has a distinguished and multi-faceted career as serial entrepreneur, Professional Engineer, and licensed attorney. Currently CEO and co-founder of two companies in the oil and gas industry—Particle Size Engineering, LLC and Mud Labs, LLC—she has also been founder or co-founder and senior executive for Reata Computing Services and Knowledge Based Systems, Inc. In addition to these endeavors, she has served as the Director of New Business Development for 21st Century Technologies, Inc., as President of U.S. operations for Clockwork Solutions, as consultant for Secure-NOK and Synergy Fluid Services, and as Mentor/Advisor for the University of Houston REDLabs, a coworking space and start-up accelerator.
Strengthening her existing credentials in business and technology, she obtained a law degree in 2008 with the goal of expanding her career to include research and writing in areas of the law relating to technology. Already published on a wide variety of topics in technology and law, she is currently writing a book on integrating physical and electronic security.
Dr. deWitte's specialty areas include new business development and product commercialization, from applied research and marketing to technology development, product testing, and fielded operations and support. In great demand as a public speaker, her worldwide partnerships have led to unique experiences, including briefing military audiences in Turkey and extensive lectures in Japan and Korea.
Dr. deWitte earned her Bachelors of Science in Mathematics ('74) and a Masters in Education ('75) form Purdue University. She earned her PhD in Computer Science ('89) from Texas A&M University and a J.D., Law ('08) from St. Mary's University School of Law. We are delighted to recognize her as the Department of Mathematics Distinguished Alumna for 2015.
Actuarial Sciences Distinguished Alumnus
Mark Brissman is Regional Director & Actuary at Aon Global Risk Consultants (AGRC) in Dallas TX overseeing the Actuarial & Analytics Practice for the Southwest region. AGRC serves as the preferred risk and insurance trusted advisor to a significant proportion of Fortune 500 companies in a variety of capacities helping them to better understand and plan for their insured and uninsured risks and liabilities.
In this role, Mark oversees his team's actuarial analyses and deliverables for clients' self-insurance programs and captive insurance companies, provides staff peer reviews to ensure compliance with applicable standards of practice, and assists in the overall strategic planning for the practice. His areas of expertise include enterprise risk management, dynamic financial analysis, capital aggregation management, reinsurance, mergers & acquisitions, loss reserve analyses, Statements of Actuarial Opinion, loss forecasting, and capital & risk allocations within client corporations. Previously at Aon, Mark led the actuarial practice for New York City, Boston, Philadelphia, and the Northeast Region.
Mark also serves as Aon's national practice leader for Predictive Analytics leading the team that provides clients unique sophisticated statistical predictive models to help them mazimize their understanding of their operations (e.g. workers compensation claims) and optimize their outcomes (e.g., prevent accidents and reduce losses).
Mark was awarded the Chartered Property & Casualty Underwriter (CPCU) designation (1980) after passing a series of 10 examinations on insurance contracts, coverages, and laws. Mark became a designated actuary in 1989 as an Associate of the Casualty Actuarial Society at which time he also became a Member of the American Academy of Actuaries (MAAA). In 1993, Mark was awarded his Fellowship earning the Fellow of the Casualty Actuarial Society (FCAS) designation. The FCAS requires the completion of 10 four-hour exams, many with a pass rate of only 35% or less, and thousands of hours of total study.
In 1977 he graduated from Purdue University with a Bachelors of Science in Biology and Mathematics. Brissman then received his Masters of Science in Industrial Administration from Krannert Graduate School of Management intense, one-year immersion-style business masters degree for those with technical background. We are delighted to recognize him as the Actuarial Science Distinguished Alumnus for 2015.