Supplemental Instruction Leaders win award, honorable mention
12-16-2016
The Supplemental Instruction (SI) program is a part of Student Success at Purdue University.  SI is a weekly study session led by a more experienced peer who was successful in the course.  These sessions serve as an informal study group were students feel free to make mistakes and share study tips, while course material is broken down into understandable segments.  These sessions also save students time, money and frustration — helping students pass the course using university provided resources.
For the Fall 2016 semester there were three Professor-Initianted SI Leader Awards given based on nominations from the faculty that teach the course.  We are pleased to announce that Nic Angle, one of our MA 16100 SI Leaders won one of these awards and that Brittany Hollowell who also led a MA 16100 session received an honorable mention.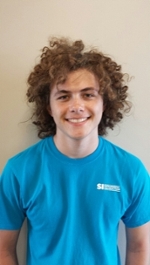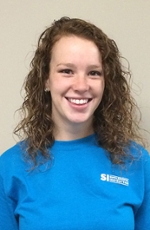 Nic Angle is a sophomore in Computer Engineering from Columbus, Indiana.  He enjoys math for its logical structure in problem solving and recommends that students set aside time for studying and honor that.  However, he is still an advocate of taking breaks — like going to the co-rec — between sessions to help build understanding.  He enjoys rock climbing in his spare time.
Brittany Hollowell, who received an honorable mention, is a senior in Chemical Engineering.  She is an advocate of making a study sheet where basic concepts and problem solving tips are written down to help cement knowledge.  She enjoys travel, cooking and baking, reading, and yoga when she isn't studying.