Mathematics Distinguished Alumna named
03-14-2017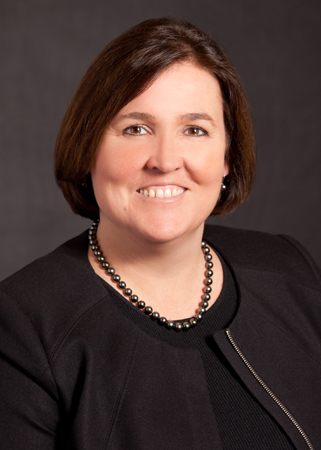 Kelly Kramer is Executive Vice President and Chief Financial Officer (CFO) at Cisco, has been named the 2017 Distinguished Alumna.  She graduated from Purdue University with a bachelor of science degree in mathematics in 1989.
As the Cisco CFO Kramer manages the financial strategy and operations of a company with more than 73,000 employees and total revenue for fiscal year 2016 of $49.2 billion. She is committed to maximizing long-term shareholder value, ensuring a balanced portfolio of growth initiatives, and maintaining the high level of integrity and transparency for which Cisco is known.
Previously, Kramer was Senior Vice President of Business Technology and Operations Finance, partnering with the Development organization across business groups, segments, and operations on strategic long-range planning, budgeting and forecasting, new-offer development, as well as the analysis and strategy of product pricing. In addition, her organization managed finance for the company's supply chain, marketing, corporate communications, operations, HR, and IT groups.
Kramer joined Cisco in 2012 as Senior Vice President of Corporate Finance. Prior to Cisco, she was Vice President and Chief Financial Officer of GE Healthcare's Healthcare Systems business. During her 20 years with General Electric she held other CFO roles including CFO of GE Healthcare Biosciences, a division in Life Sciences and Molecular Diagnostics. She also worked in GE's Corporate Headquarters, Transportation Systems and Aerospace divisions. Kramer has extensive experience in financial planning and analysis, profit-and-loss leadership, and mergers and acquisition.
Kramer serves on the Board of Directors and Audit Committee for Gilead Sciences. She is also a member of the Board of Directors for the Silicon Valley Chapter of City Year.
The College of Science Distinguished Alumni Awards are given to alumni whose work and achievements have made a significant difference in our communities and lives. We are very proud to claim them as part of the Purdue Science family, and we thank them for the valuable contributions they continue to make to our college, the University, and our world.
This year's awardees will be celebrated on April 7, 2017.