Rodrigo Banuelos receives 2022 Award for Distinguished Public Service
10-26-2021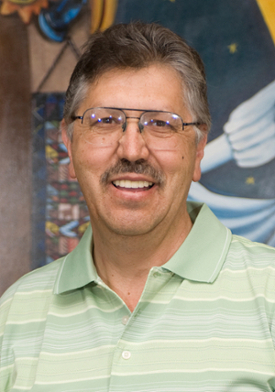 Rodrigo Bañuelos
 will receive the 2022 AMS Award for Distinguished Public Service. The honor recognizes his exceptional service to the profession, his extensive educational and professional mentoring, and his prolific activities that have advanced diversity, equity, and inclusion at all levels of the mathematical sciences community.
About the Award
Presented every two years, the AMS Award for Distinguished Public Service recognizes a research mathematician who has made recent or sustained distinguished contributions to the mathematics profession through public service.
The 2022 prize will be presented Wednesday, January 5 during the Joint Prize Session at the 2022 Joint Mathematics Meetings in Seattle.
Find out more about the prize and previous recipients.